End-to-end scientific & medical Industries
Gamut of services: Medical Device, Nutraceuticals, Pharmaceutical and more…
PUBLICATION QUALITY ASSURANCE GUARANTEED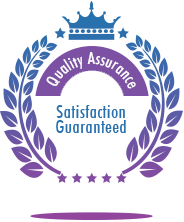 Niche Experts
More than 1000 subject-matter experts. Let our experts call the shots.

Certified Writers
More than 15 years of editorial experience. Leave the writing to us.

Multiple Domains
Served more than 20,000 academic institutions .
Hasten you projects through our experts.
Prolific writers across plethora of areas who know your subject and industry.
Seamless support.
We are with you the whole nine yards of the publishing process.
Frequently asked questions
We are with you the whole nine yards. In this section, we answer the tough questions. For any information, contact us via WhatsApp: +91 9884350006; meanwhile, here are some of those queries
1
What are the different types of scientific editing services for researchers and academicians?
We offer complete scientific, technical, and medical editing; moreover, proofreading for all kinds of documents. We deliver manuscripts on time and are delivered on time with highest standards of clarity, precision, and content. Get instant response via WhatsApp: +91 9884350006.
2
What skills do medical writers and editors bring to the table?
Sound knowledge in high-quality manuscript editing services & proofreading services and writing different types of scientific documents such as regulatory and clinical writing, research-related and drug or disease related documents, publication support services, and scientific publication support. They do the following:
Scrutinize documents-requirement gathering through publishing
Know-how in regulations such as EU, US standards and protocols.
Analyze and visualize study outcomes.
Build clear and consistent protocol and regulatory documents in compliance with regulatory standards.
Liaise with clinical team
Manage disciplinary document review process—editing and proofing
Create templates that replicate the complete study; furthermore, we meet or exceed all international standards. Get instant response via WhatsApp: +91 9884350006.
3
What kind of documents do medical writers edit?
Our certified medical writers assist in Scientific, Medical, Technical and Medical (STM) documents. Books and chapters, brochures, reports, résumé dissertations and theses, grant proposals, manuscripts, editorials, grant revisions, galley proofs, grant reviews, manuscript reviews, presentations, posters, letters, philosophy statements, promotion packages, technical writings, review articles—these are examples of the work we do.
4
Do you outsource your medical writers for projects?
Yes, at Scientific Writing & Publishing Support, our motto is to work hands-on with clients. We guarantee 100% project satisfaction. So we go exceed their expectations. Full-fledged writing services across all domains; moreover, we also provide animation, regulatory writing, medical writing, research, and biostatistical programming services as well. Call us now to get a quote.
5
Do you offer niche therapeutic support services for clinical trials?
Yes, indeed. We offer multiple yet niche therapeutic services. Our medical and regulatory writers will support you. We provide complete program development and delivery services for any phase of the trial; moreover, we can salvage a failing or faltering trial. Let our pros work with you. Get instant response via WhatsApp: +91 9884350006.
6
What are the types of journal support and illustration enhancement services you offer?
Journal selection, journal submission, response to reviewer, peer review & pre-submission, poster creation & design and formatting Services, 2D & 3d medical animation, medical and technical drawing drawings—these are some of our journal and illustration services.