Response to Reviewer Comments
Unrealistic target journals, poor paper construction, poor research design, lack of novelty, irrelevant clinical research, unrealistic time-frames, improper English, plagiarism--these are some of the many aspects of writing that you must steer clear if you want your manuscript to be selected.
At Pubrica, experienced editors show you the way forward and guide you in this cumbersome process; experts advise you from conceptualizing novel ideas to responding to your reviewers. We are with you till you publish your journal successfully.
This service is also available as part of the following Publication Support Packs
Our Reviewier Comments Process
Upload manuscript received from an editorial decision along with reviewer comments (major)
Our peer reviewer team gather requirements
We address the comments through Track changes
Address the comments through point by point response letter
Send the manuscript to the author get accepted.
How our experts address the reviewer comments ?
Carefully gathering thoughts: Browse the comments and carefully gather your thoughts before addressing them. Then take a fresh look at the comments and determine what modifications the reviewers'/editors' want to see in your manuscript.
Track changes: Use track changes or different colour to clarify revised text in the manuscript
Rebuttal letter: (1) Attach a separate sheet listing response to referee comments (2) Include referee comments in response (3) Respond to individual comments (4) State upfront what action was taken (done /not done) and then explain the reason
Address each reviewer's comments separately but on one response note as reviewer A and B's response to any comment. *the reviewer comment does not include formatting, and resubmission Help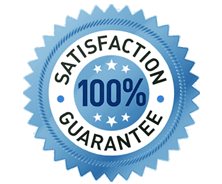 Niche Experts
More than 1000 subject-matter experts. Let our experts call the shots.

Certified Writers
More than 15 years of editorial experience. Leave the writing to us.

Multiple Domains
Served more than 20,000 academic institutions .
---
Hasten you projects through our experts.
Prolific writers across plethora of areas who know your subject and industry.
Seamless support.
We are with you the whole nine yards of the publishing process.
 Do you know
Dr. Nancy spearheads the editorial team at Pubrica Scientific Writing & Publication;in addition to a business management degree, her credentials from Harvard School of Public Health, USA, and Lund University, Sweden attest to the quality of publications at Pubrica. The difference maker over the past 15 years is one thing: her leadership—a predominant reason as to why editors at Pubrica are able to publish so many many research papers in top journals
 Do you know
It's a total rebranding of our coroporate image. Medical writing experts found in 2009 (www.medicalwritingexperts) is now known as Pubrica Scientific Writing & Publication; the team of editors are native English speakers from Australia, Canada, New Zealand, United Kingdom, and United States who are employed in multifraious fields of specializations such as computer science, genomics, therapeutics, medicine, engineering, and humanities
 Do you know
Pubrica Scientific Writing & Publication partners with elite publishers and journals. Elservier, COPE, Wolters Kluwer, Pearsons, Nature, The Lancet, American Journal of Psychology and more. Teachers, scientists, researchers, pharmacists, chemists, doctors, and engineers—these are the folks who pen your projects. We help you publish your research in high-impact journals. Talk to us today.
Frequently asked questions
We are with you the whole nine yards. In this section, we answer the tough questions. For any information, contact us via +91-9884350006 meanwhile, here are some of those queries
1
What services do you offer under Journal Support and Publication Services?
We provide a wide variety of services such as Journal Selection, Assistance with publication planning and Journal Submission, Peer Review, Resubmissions and Responses to Reviewers comments, Formatting Services, Artwork preparation.
2
What you deliver while ordering the Response to reviewers Services?
Delivery depends on the order type. The trained academic experts at Pubrica will help you to give good and valid responses to reviewer comments.
3
What are the different programs available under Response to reviewers Services?
4
What Information do I need to provide while placing an order for Response to reviewers Services?
To choose the Response to reviewers Services, we need clear & precise Domain area. E.g., Medical, Bio-medical, clinical research,Area of interest, Target Country. E.g. the UK, Target State, if any or generalized UK population, Clear Research Proposal - Rough outline, Suggest 2-3 significant references, Feasibility of data collection, University guidelines and also we need following information such as your Qualification, specialization, University, Country, Your experience, possible areas of your interest, Your supervisor capability and university interest, new methodology that is based on related to your Research and area of interest.
5
What are the qualifications for the writers you employ?
Pubrica hires only experienced and certified professionals from European and UK base. All of our medical writers hold Master and PhD degree and have at least five years of writing experience. Each medical writer have their specialization; it helps us to allocate the most appropriate writer according to your discipline. You will get only subject expertise, that's our assurance, i.e., every order of thesis provide only a relevant research background.
6
What are the procedures once I order for Response to reviewers Services?
After confirming your order, work will be assigned to Project Associates (PA), who will check the order according to the requirement. The order will, later on, assign to specific subject experts after signing a non-disclosure agreement. She/he will start working on the project as per the agreed deliverables. The order will be delivered after thorough quality check and assurance by the Quality Assurance Department (QAD) and will be given for plagiarism check. After that, you will get the QAD and plagiarism report.
7
If I am not satisfied with the work that you delivered, will you refund?
Our work is completely based on your order and requirement. We promise on following guarantees: (1) On-time delivery (2) Plagiarism free and Unique Content (with the acceptability of less than 5-10% plagiarism) (3) Exact match with your requirements (4) Engaging Subject or domain experts for your project. If there is any deviation in the mentioned guarantees, we take 100% responsibility to compensate. However, the quality of work delivered may also get hampered when there is no precise requirement. In that case, you need to take up a fresh order.
8
What service guarantee's that you provide within the order?
We promise on following guarantees: (1) On-time delivery (2) Plagiarism free and Unique Content (with the acceptability of less than 5-10% plagiarism) (3) Exact match with your order requirements (4) Engaging Subject or domain experts for your project. If there is any deviation in the above guarantees, we take 100% responsibility to compensate.
9
Do you outsource your medical writers for projects?
Yes, at Scientific Writing & Publishing Support, our motto is to work hands-on with clients. We guarantee 100% project satisfaction. So we go exceed their expectations. Full-fledged writing services across all domains; moreover, we also provide animation, regulatory writing, medical writing, research, and biostatistical programming services as well. Call us now to get a quote.