Subject matter experts
Nanotechnology is defined as the design and fabrication of materials for several applications at the size of a nanometer. It is an area that is described as the revolution for future development. Nanotechnology is a multidisciplinary field of study, and each disciple take different approach includes (i) miniaturization of existing technologies, (ii) novel Nano-engineered artifacts (iii) conceptual aspects of nanotechnology. Each one of these approaches will either enhance the performance of the existing product and/or technology or as a novel product. For example, in human cells, molecules like proteins are broken down into constituent amino acids, which then used to synthesis new protein. Furthermore, the conceptual nanotechnology offers the possibility of a new understanding of all materials, its structures, functional elements and behavioral change. The applications of nanotechnology are in electronics, photonics, cosmetics, textile industries, pharmaceuticals, etc. The basic approach for developing any technology is through a top-down approach or bottom-up approach.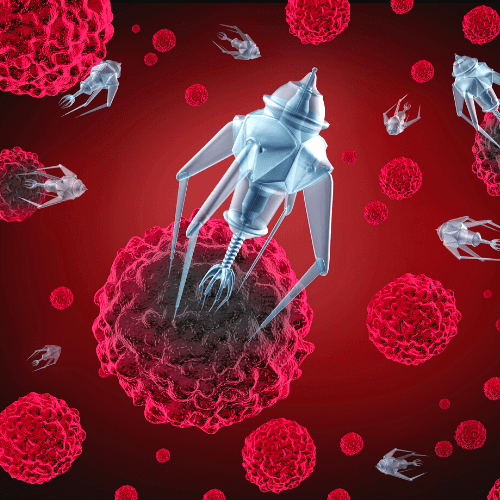 The main widespread application of the top-down approach is the Nanostructuring of a semiconductor device and it is a circuit contraction to enhance the processing speed and computational power. In photonics, optical fibers are widely used for the transmission of telecommunication information for a long distance at high transmission rate in which the integrated optic light is confined and the structures are modulated to a smaller size than the wavelength of light. The pharmaceutical-based drug delivery system, systemically absorb the drug from the digestive system and pass it all over the body in order to treat the single localized organ. Whereas, using the concept of nanotechnology, the drug can be targeted to a particular organ or disease with molecular precision. Nanomedicine helps to deliver active drug molecules into the site of action, either for diagnosis or for treatment. This type of delivery system produces fewer side effects and increased drug absorption rate than the existing delivery system. Likewise, Nanotechnology provides a massive impact on the development of new technology in all major sectors.
Related Subjects
Physics
Chemistry
Material science
Nano mechanics
Chemical engineering
Bioengineering
Nano electronics
Nano photonics
Materials chemistry
Optics and electronics
Nano biotechnology
Ceramic engineering
Nano architectonics
Molecular engineering
Computer science
Protein engineering
Tissue engineering
Robotics
Biomedical engineering
Nano Sensor
Nano Toxicology
Nano remediation and water treatment
Sensor technology