Subject matter experts
Biochemistry is the branch of science, and it is the study of structure and function of molecules related to microorganisms like proteins, lipids, carbohydrates and nucleic acid. The term biochemistry was derived from physiological chemistry and biological chemistry. Biochemistry is used to describe the interactions of biological molecules and its functions by exploring the chemical process such as chromatography, western blot, etc. Moreover, such interaction tells us how cells communicate with each other during the growth period and while fighting illness. Thus it covers a wide range of disciplines such as microbiology, genetics, plant science and medicine.
Biochemistry is the fascinating area of study and becomes the foundation for understanding the biological process as it provides us information and experimental ideas on how living organism works and explains the cause of many diseases in human beings, supports the understanding of diseases and contributes to finding innovative technology for future revolution through suggesting ways to treat or cure disease. Moreover, biochemistry plays a vital role in food industries, cosmetic production, forensic crime research, drug discovery and development and requires key skills in doing analytical experiments, problem-solving capability, observation, planning and logical thinking.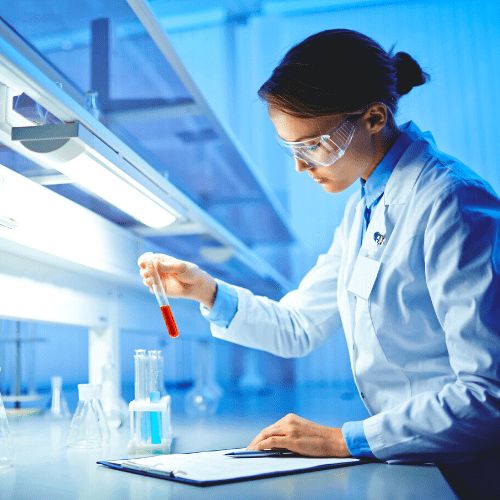 Pubrica offers you complete publishing support across a variety of publications, journals, and books. We provide complete support from translating your concept to incisive report, and we will be with you through the entire publication stages. We assist medical doctors, students, hospitals, and pharma and device manufacturers in their quest for a credible writing partner. We have experts across subjects such as life science, medical and technology. Due to our consistent, high-quality writing, we are able to publish in journals with high impact factor includes Annual Review of Biochemistry, Trends in Biochemical Sciences, Journal of the American Chemical Society, Acta Crystallographica Section A: Foundations and Advances, Critical Reviews in Biochemistry and Molecular Biology, etc.
Related Subjects
Biocatalysis
Biophysical chemistry
Biogeochemistry
Glycobiology
Neurochemistry
Structural biology
Bioinorganic chemistry
Chemical modifications
Enzyme mechanism
Glycomics
Immunochemistry
Peptides
Protein folding
Proteomics
Ion channels