Introduction
In the event that you are keen and desirous execute a cancer biology research for your PhD, then in that case, it becomes necessary that you create a cancer biology research proposal. You will need to submit this proposal and get it approved before you can proceed further. Apart from the fact that obtaining an approval is mandatory, a research proposal would essentially lay down the groundwork for the research that you intend to undertake. The research proposal would be the initial step in the direction of your PhD. However, it should also be known that cancer biology research is not something that anyone can just decide to conduct without undertaking appropriate planning. This signifies the need for a research proposal on the topic. The research proposal pertaining to your topic would lay down and map everything that you are supposed to execute at the time when you execute the actual research. An excellent cancer biology research proposal would necessarily meet the below mentioned general requirements.
Establish the research setting and indicate why there is a need for the research.
With regards to this initial requirement, you need to also emphasize how your research would meet this need, and the manner in which it will do so.
However, in-spite of having established the research setting and understanding the need for this research, there is still a possibility for students to stray away from their goals and end up faraway from where they actually want to be. In order to avoid the common pitfalls usually associated with an intricate cancer biology research proposal, it would be helpful if students are aware of the secrets that help them to structure their research proposal.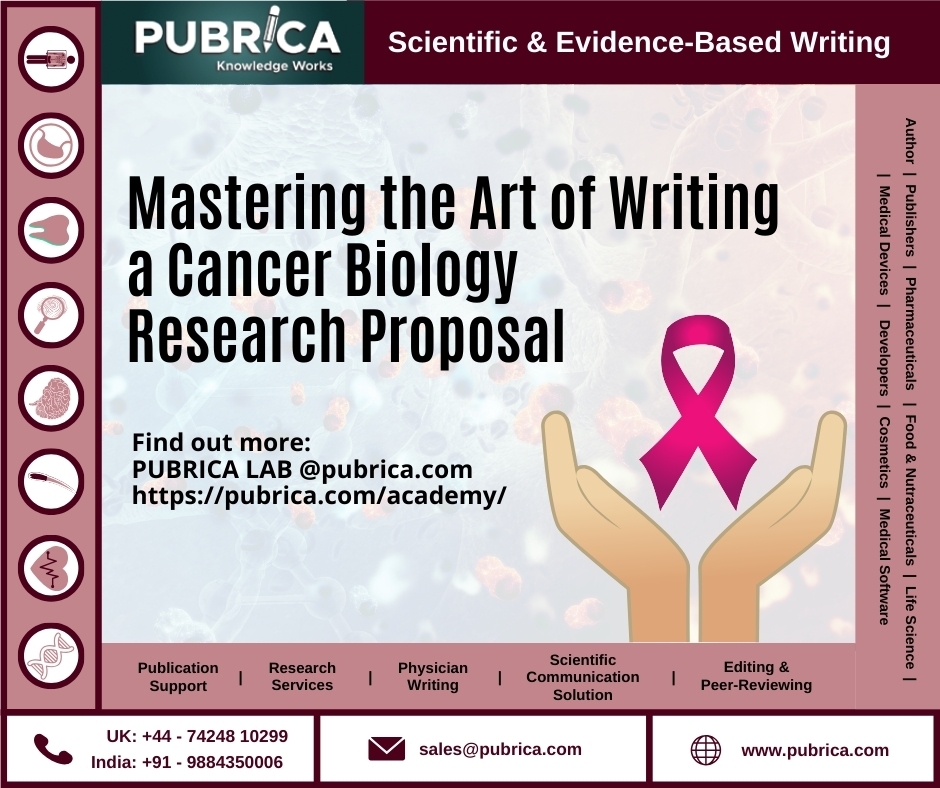 Five Secrets to Write an Effective Cancer Biology Research Proposal
While there are no shortcuts to a good research and there is no surefire way to create an excellent research proposal however, we can give some pointers which will help you to create an impactful proposal. Here we outline five secrets which will help you during the process of writing the proposal.
Commencing Early: Time is a major factor within the process of writing a research proposal. Effective management of time could play a vital role when you actually start writing a cancer biology research proposal. Every aspect needs to be planned and allocated a time frame. Also you have to factor in time taking procedures over which you have no control. For instance, acquiring feedback or discussing some aspect of your research with your guide, this can be time-consuming.
Reading Sample Papers: Check your university library or online electronic databases to find samples of cancer biology PhD thesis. However, an aspect which is of utmost significance is that you can only consult such papers to acquire an understanding of how it is done. At no time should you resort to plagiarizing contents from the sample thesis.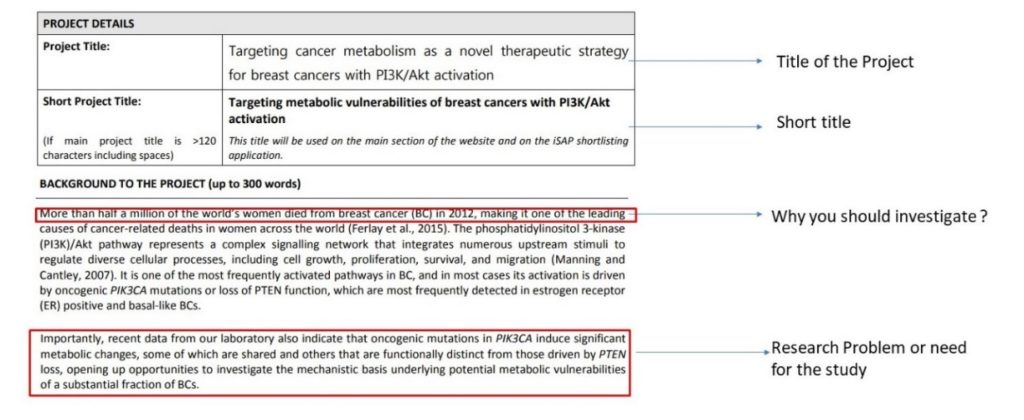 Find Literature: Literature review not only plays a significant role while writing the PhD thesis but, it is also important when you are writing the research proposal. Therefore, when you commence the process of writing the cancer biology research proposal, make sure that you accord due importance to the literature review. If you are able to find ample background literature pertaining to your topic of interest (cancer biology) then, you can certainly think about going ahead with writing the proposal.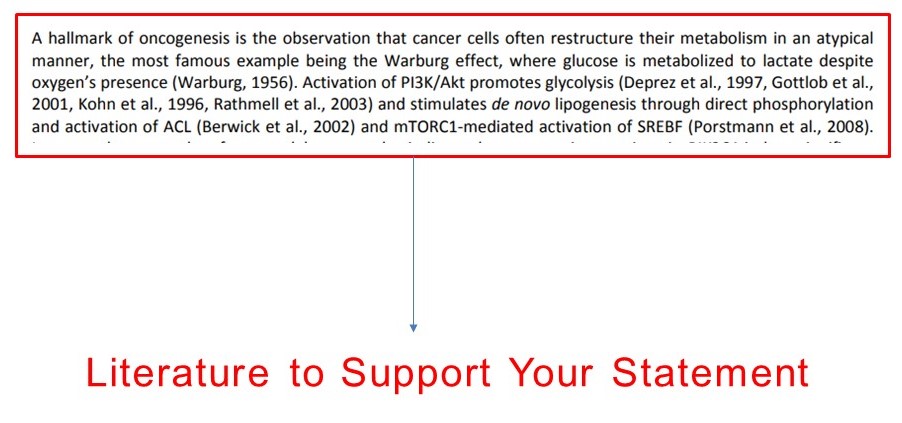 Give thought to Available Resources: At the time when you commence writing your proposal, you have to first inventorize your resources. Resources would include; the libraries (online and offline) that you would be having access to, access to research facilities for facilitating the research etc. It would be wise here to stray away from cancer biology topics for which you lack resources.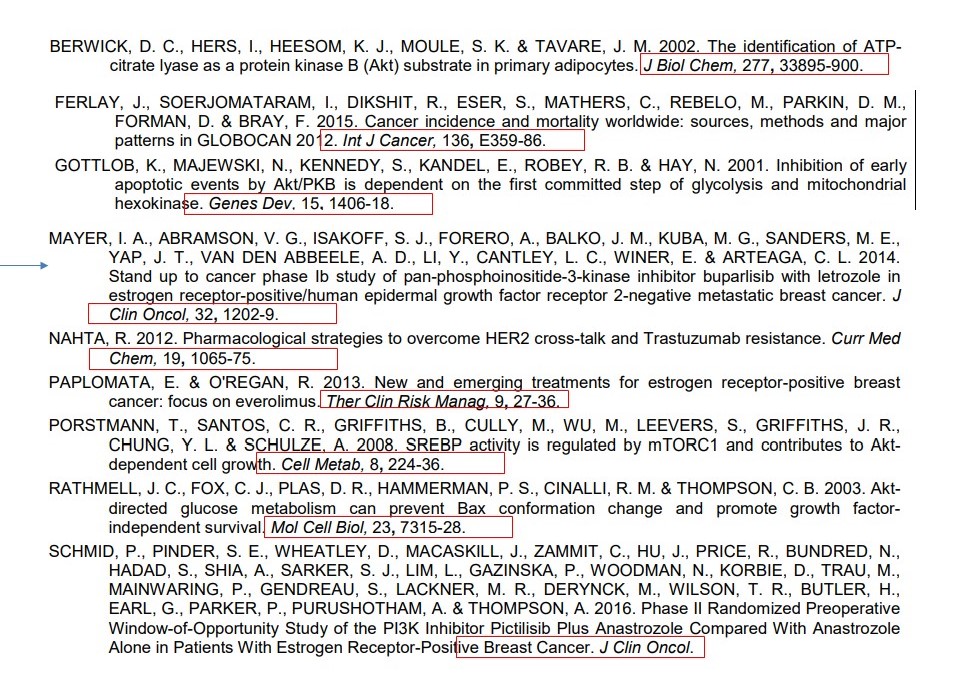 Essential Ingredients of the Proposal
As a student, you should take much care to ensure that your research proposal in cancer biology is created meticulously if you intend to get your proposal approved and proceed further with your PhD thesis eventually. Your actual PhD research on cancer biology largely relies on the provision of a research proposal that clearly convinces a panel of experts with regards to the significance of the research to the domain. At the same time, the proposal would also clearly project that you are in a position to justify the research and execute it as per the necessary standards. In order to realize this, you should make sure that you cover the below mentioned points within your proposal on cancer biology.
Exemplify the problem that you are attempting resolve through your research and emphasize its significance in your domain within your introduction.
Offer a crystal clear hypothesis or research question to your reader. This will dispel any doubts as to what your research intends to achieve.
Provide an extensive review of existing literature to indicate that you have a thorough command on the research that has already been executed in your domain. This will also indicate that the research you plan to undertake is novel and has not been done in the past.
Ensure that you clearly indicate your choice of research methodology and also justify why you have chosen the said methodology. This will provide a clear picture to the reader, emphasizing that you have chosen the appropriate methodology that will result in success while pursuing your research.
Present a clear, realistic timeline and the resources that you would require to complete the research. This will indicate the timeframe that will be taken to complete each part of the research and assuring the reader that it can be achieved.
Common Pitfalls
Creating or writing a cancer biology research proposal can be quite challenging and often students tend to commit mistakes. Such mistakes cause aspersions on the research. There are several common pitfalls which you need to avoid at all costs.
Methodology: Generally, a person desirous of conducting a cancer biology research would tend to choose a topic without taking into account the methods of research. At the time of selecting the topic, it is imperative to deliberate about the research methodology with your guide.
Sequence of Work: Do not ever directly jump into writing your cancer biology research proposal. Instead, plan your proposal, create an outline and then commence the writing work.
Originality: Conduct extensive literature review in your domain to understand the current gaps in cancer biology. Frame your topic such that it addresses the gap in research. The common trend is that students tend to mildly alter existing research topics and change one or two variables. This could be challenging for your research as there is no originality. Choose a unique and previously not researched topic.