Systematic Review
Performing a rigorous systematic review is multi-step process, which includes (a) identifying a well-defined focused clinically relevant question, (b) developing a detailed review protocol with strict inclusion and exclusion criteria, (c) systematic literature search of multiple databases and unpublished data, in consultation with a medical librarian, (d) meticulous study identification and (e) systematic data abstraction, by at least two sets of investigators independently, (f) risk of bias assessment, and (g) thoughtful quantitative synthesis through meta-analysis where relevant. Besides informing guidelines, credible systematic reviews and quality of evidence assessment can help identify key knowledge gaps for future studies.
Our systematic review is more structured as at every stage of writing we ensure to critically check the rigour using standard methodological checklists such as CASP, AMSTAR, and ARIF etc, based on the checklist provided. Further the general structure is presented as follows:
Formulate the research question
Search for studies
Selection of studies
Data collection
Methodology quality assessment
Results are analysed and presented
Findings are interpreted.
Pubrica has done plethora of work in the area of clinical trial audits and monitoring for top pharmaceutical companies. Our CRAs will ensure a thorough review of data, frequent the sites, and perform interim analysis. All tasks in compliance to ethics committee and regulatory standards such as Schedule Y, study protocol, ICH GCP and the other regulations.
We deliver study designs balanced to meet your business needs and expectations with the current scientific understanding and all regulatory requirements considered.
Allow us to help propel your product forward.
I have used Pubrica Scientific editing service thrice and both the edited papers have been published by high-impact factor Journals in the field of Genomics and Genetics. It is great to know that you provide high-grade service at a very competitive price; I will certainly use your expert's help again and would recommend other non-native English speakers to utilize Pubrica's services for a honing their English and technical language and getting a publish-worthy material out there. Your team has pool of scientific illuminati. Thank you team Pubrica.
— PHD Student in Genomics, Sac State, California.
We'll scale
up as your needs grow.
No compromising on integrity and quality. Our processes are well defined and flexible to ramp up as per your requirements.
Partnering with
you till the project end.
We come with you all the way. From design to market support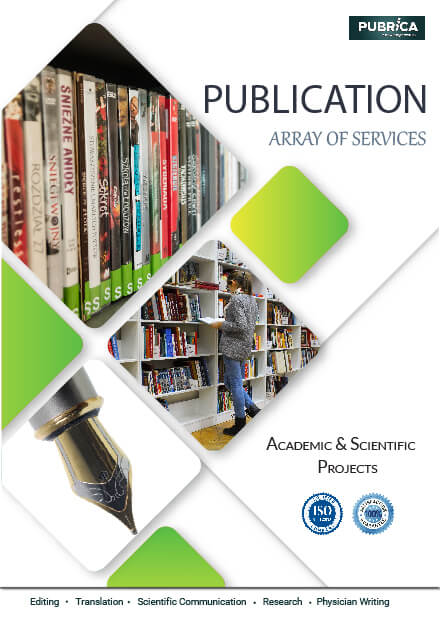 Pubrica Offerings
Pubrica offers you complete publishing support across a variety of publications, journals, and books. You can now morph your concepts into incisive reports with our array of writing services: regulatory writing, Clinical Report Forms (CRF), biostatistics, manuscripts, business writing, physician reports, medical writing and more. Experts in Science, Technology, Engineering and Mathematics (STEM), and pundits with therapeutic repertoire. Publishing that medical paper or getting a regulatory drug approval is now easy. Save time and money through Pubrica's support.
Download brochure on our offerings (PDF).