Writing meta analysis
Pubrica has extensive experience in conducting meta-analysis a quantitative, formal, epidemiological study design used to systematically assess the results of previous research to derive conclusions about that body of research.
As a general principle, generating, summarizing, and understanding the best available evidence are essential for establishing the benefits and safety of interventions. A well designed and implemented meta-analysis study can be a great benefit to society. While meta-analysis has the potential to be a powerful tool in evaluating health care treatments and interventions, there are many potential pitfalls and problems that are yet to be resolved. A poorly performed meta-analysis can perpetuate biases from ill-conceived studies or lead to false conclusions. This, in turn, can cause consumers and caregivers, who frequently access results of meta-analysis through websites and popular press, to form incorrect conclusions and can result in inappropriate medical decisions. While the idea behind combining studies to improve precision and power is straightforward, the actual implementation of the process is difficult. Those who act or react based on meta-analysis should understand the various biases that could be incorporated into a review. Examples of some potential pitfalls in meta-analysis include publication bias, pipeline bias, and English language bias. In addition, combining studies that are not similar in study design, population, methods of analysis or outcome definitions can lead to biases as well, which may result in spurious conclusions being drawn.
Guidelines for Reporting: Moreover, a useful guide to improve reporting of systematic reviews and meta-analysis is the PRISMA (Preferred Reporting Items for Systematic reviews and Meta-analysis) statement that replaced the QUOROM (Quality of Reporting of Meta-analysis) statemen.
Detailed Literature Search: We include all relevant studies, because loss of studies can lead to bias in the study. Typically, published papers and abstracts are identified by a computerized literature search of electronic databases that can include PubMed (www.ncbi.nlm.nih.gov./entrez/query.fcgi), ScienceDirect (www.sciencedirect.com), Scirus (www.scirus.com/srsapp ), ISI Web of Knowledge (http://www.isiwebofknowledge.com), Google Scholar (http://scholar.google.com) and CENTRAL (Cochrane Central Register of Controlled Trials, http://www.mrw.interscience.wiley.com/cochrane/cochrane_clcentral_articles_fs.htm).
Statistical Analysis:
Heterogeneity: Heterogeneity (variation in true effect sizes and in factors that might influence those effect sizes) is inherent in meta-analysis, not a problem to be solved. It includes clinical components (eg, diversity in patient populations or interventions) and statistical components (eg, random differences).
Pubrica has done plethora of work in the area of clinical trial audits and monitoring for top pharmaceutical companies. Our CRAs will ensure a thorough review of data, frequent the sites, and perform interim analysis. All tasks in compliance to ethics committee and regulatory standards such as Schedule Y, study protocol, ICH GCP and the other regulations.
We deliver study designs balanced to meet your business needs and expectations with the current scientific understanding and all regulatory requirements considered.
Allow us to help propel your product forward.
I have used Pubrica Scientific editing service thrice and both the edited papers have been published by high-impact factor Journals in the field of Genomics and Genetics. It is great to know that you provide high-grade service at a very competitive price; I will certainly use your expert's help again and would recommend other non-native English speakers to utilize Pubrica's services for a honing their English and technical language and getting a publish-worthy material out there. Your team has pool of scientific illuminati. Thank you team Pubrica.
— PHD Student in Genomics, Sac State, California.
We'll scale
up as your needs grow.
No compromising on integrity and quality. Our processes are well defined and flexible to ramp up as per your requirements.
Partnering with
you till the project end.
We come with you all the way. From design to market support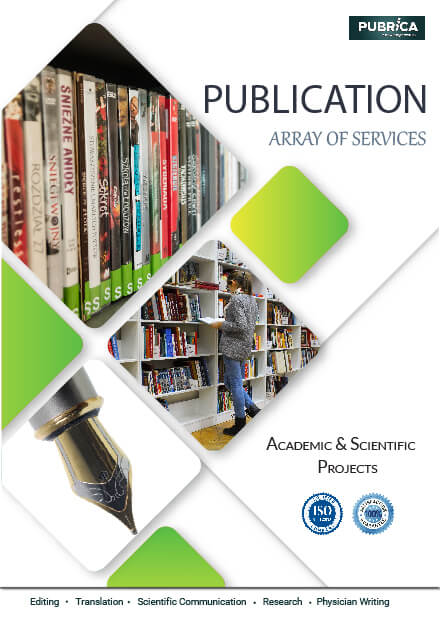 Pubrica Offerings
Pubrica offers you complete publishing support across a variety of publications, journals, and books. You can now morph your concepts into incisive reports with our array of writing services: regulatory writing, Clinical Report Forms (CRF), biostatistics, manuscripts, business writing, physician reports, medical writing and more. Experts in Science, Technology, Engineering and Mathematics (STEM), and pundits with therapeutic repertoire. Publishing that medical paper or getting a regulatory drug approval is now easy. Save time and money through Pubrica's support.
Download brochure on our offerings (PDF).