Experiment / Study Design
A research design is never perfect, and internal validity of observations can be threatened in two major ways: systematic error and random error. Proper planning, design, and analysis are essential in minimizing the impact of these threats to the validity of scientific observation. Therefore, determining the optimal methodology requires an understanding of outcome measures and the threats to internal validity (bias and confounding) and external validity.
At Pubrica, our team of researchers has wide range of experience and expertise to develop various forms of research study based on the objectives. For instance, studies of screening tests, diagnostics, prevention and therapeutic intervention, we use the randomized clinical trial (RCT). There are many instances, however, in which employing the experimental design is difficult or impossible, premature, or unethical. For this reason, there are a variety of what are called quasi-experimental design, as well as descriptive and observational designs.
Types of Literature Review: We undertake different types of literature reviews Traditional or narrative literature review, Systematic literature review, Meta-analysis.
Wide range of sources: Database: CINAHL (Cumulative Index of Nursing and Allied Health Literature), Cochrane Library, Maternity and Infant Care (MIDIRS), PubMed / MEDLINE, PsychINFO
Allow us to help propel your product forward.
I have used Pubrica Scientific editing service thrice and both the edited papers have been published by high-impact factor Journals in the field of Genomics and Genetics. It is great to know that you provide high-grade service at a very competitive price; I will certainly use your expert's help again and would recommend other non-native English speakers to utilize Pubrica's services for a honing their English and technical language and getting a publish-worthy material out there. Your team has pool of scientific illuminati. Thank you team Pubrica.
— PHD Student in Genomics, Sac State, California.
We'll scale
up as your needs grow.
No compromising on integrity and quality. Our processes are well defined and flexible to ramp up as per your requirements.
Partnering with
you till the project end.
We come with you all the way. From design to market support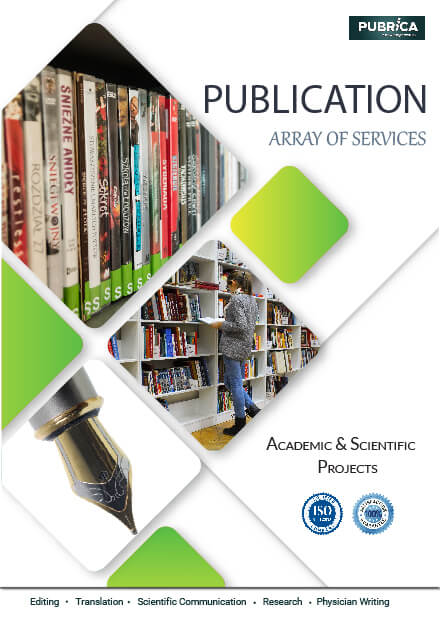 Pubrica Offerings
Pubrica offers you complete publishing support across a variety of publications, journals, and books. You can now morph your concepts into incisive reports with our array of writing services: regulatory writing, Clinical Report Forms (CRF), biostatistics, manuscripts, business writing, physician reports, medical writing and more. Experts in Science, Technology, Engineering and Mathematics (STEM), and pundits with therapeutic repertoire. Publishing that medical paper or getting a regulatory drug approval is now easy. Save time and money through Pubrica's support.
Download brochure on our offerings (PDF).