Clinical case reports
Case reports are defined as the scientific documentation of a single clinical observation and have a time-honoured and rich tradition in medicine and scientific publication. Pubrica has an extensive experience in developing a detailed clinical case report that highlights the symptoms, signs, diagnosis, treatment and follow-up of an individual patient.
Case reports represent a relevant, timely, and important study design in advancing medical scientific knowledge especially of rare diseases. Case studies give an indication of the decision-making process, so that other physicians can apply lateral thinking to their own cases. Case Studies should act as instructive examples to people who might encounter similar problems. Ideally, in medicine, Case Studies should detail a particular medical case, describing the background of the patient and any clues the physician picked up (or should have, with hindsight). They should discuss investigations undertaken in order to determine a diagnosis or differentiate between possible diagnoses and should indicate the course of treatment the patient underwent as a result. As a whole, then, case Studies should be an informative and useful part of every physician's medical education, both during training and on a continuing basis.
Another important general rule for writing case studies is to stick to the facts. A case study should be a fairly modest description of what actually happened. Speculation about underlying mechanisms of the disease process or treatment should be restrained. Our case report writing services includes
Our case report writing services includes
Develop an informative title that attract reader interest following nominal and compound. Titles in general follow JCCA instructions with a keyword from a standard list such as MeSH (medical subject headings)
Abstract: We clearly summarize the paper into a story which flows logically. We follow one of two styles, narrative or structure. We adhere to JCAA recommendation for case studies such as structured abstract that consists of Introduction, case presentation, management and outcome, and discussion.
Introduction: A brief introduction and our objective is to have the reader understand clearly, but in general sense.
Case presentation: emphasize on raw data such as complaint that brought the patient in a narrative format, summarize the results of questioning, describe the results of clinical examination.
Management and outcome: finally, plan for case as well as the care which was actually provided and the outcome
Discussion: identify any questions that the case raises along with summarize the lessons learned from this case.
Acknowledgement and references: highlight assistance with the preparation, and references that actually used to support the case study.
Legends, Tables, figures and permissions will be also being included as part of the case study.
Pubrica has done plethora of work in the area of clinical trial audits and monitoring for top pharmaceutical companies. Our CRAs will ensure a thorough review of data, frequent the sites, and perform interim analysis. All tasks in compliance to ethics committee and regulatory standards such as Schedule Y, study protocol, ICH GCP and the other regulations.
We deliver study designs balanced to meet your business needs and expectations with the current scientific understanding and all regulatory requirements considered.
Allow us to help propel your product forward.
I have used Pubrica Scientific editing service thrice and both the edited papers have been published by high-impact factor Journals in the field of Genomics and Genetics. It is great to know that you provide high-grade service at a very competitive price; I will certainly use your expert's help again and would recommend other non-native English speakers to utilize Pubrica's services for a honing their English and technical language and getting a publish-worthy material out there. Your team has pool of scientific illuminati. Thank you team Pubrica.
— PHD Student in Genomics, Sac State, California.
We'll scale
up as your needs grow.
No compromising on integrity and quality. Our processes are well defined and flexible to ramp up as per your requirements.
Partnering with
you till the project end.
We come with you all the way. From design to market support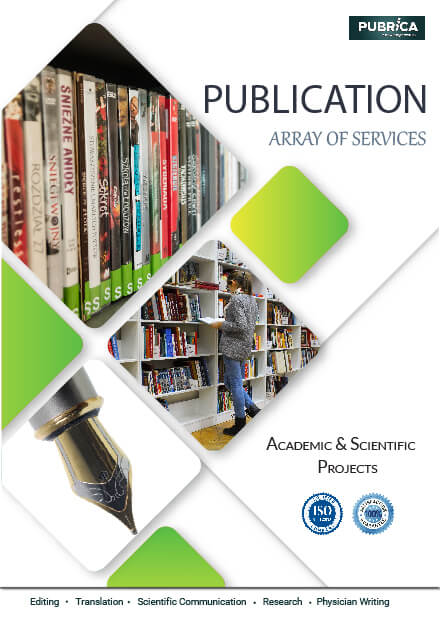 Pubrica Offerings
Pubrica offers you complete publishing support across a variety of publications, journals, and books. You can now morph your concepts into incisive reports with our array of writing services: regulatory writing, Clinical Report Forms (CRF), biostatistics, manuscripts, business writing, physician reports, medical writing and more. Experts in Science, Technology, Engineering and Mathematics (STEM), and pundits with therapeutic repertoire. Publishing that medical paper or getting a regulatory drug approval is now easy. Save time and money through Pubrica's support.
Download brochure on our offerings (PDF).